Kayak Storage
We provide storage for kayaks in Önnered and in Bjölahamnen. In both locations the kayaks are stored in a comfortable and safe manner.
We offer 3 months free kayak storage for new storage costumers. Welcome!
The price for the storage is 200 SEK per month is Bjöla and 400 SEK per month in Önnered. We currently have a few vaccant slots in Björla. Please email us to enquire for a slot.
For the storage slots in Önnered a Silver membership is included wich gives you access to our club-fleet of high end kayaks. This way you can rent kayaks for your friends and bring them along into the archipelago. In Önnered you also have access to changing room, toilet etc.
In the picture at the top of the page you can see the storage and launch at Bjöla.
We have a active community of paddlers that go out often and year round. Trips are organized by the members themselves and most trips start at either Bjöla or Önnered. We welcome you to join this community.
If you are interested in any of the offers above please contact us by email or phone, details at the bottom of the page.
Welcome!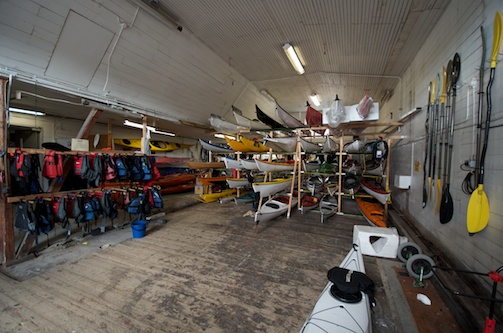 Storage in the boathouse in Önnered. 30 meters to the launch.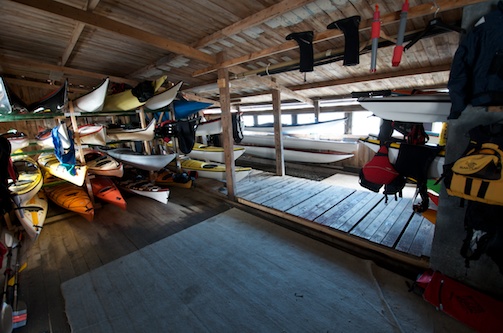 Storage in the mast-shed in Önnered. 5 meters to the launch.